Leather, Steel, and Glass: Eileen Gray's Modernist Style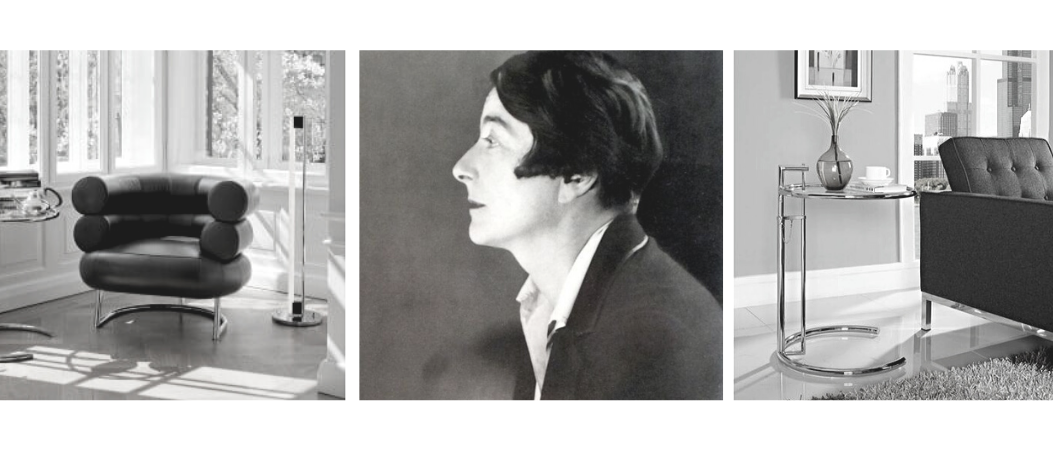 Born later in the 19th century, Eileen Gray spent her whole life's career developing a pioneering contribution to modern furniture design. Gray was born in the Irish county of Wexford, famous for its National Opera House which opened just under 50 years before she was born.
Gray spent the earlier years of her life growing up in London and was amongst the first few women to attend the Slade School of Fine Art. This early achievement laid the foundations for an incredible career, where she'd go on to create some of the most iconic furniture and pieces of architectural design recognised in the history of designer furniture.
After studying painting at Slade, she became a lacquer apprentice and afterwards, went on to live in Paris and continue training in this field. She then went on to develop a career in both interior and furniture design. Twenty years after that, she also began exploring architectural design; she was certainly a woman of many talents.
Gray designed her own house in the south of France alongside her partner, Jean Badovici (a famous French architect). She experimented with lots of materials throughout her career - many of which were used to create pieces to fill her and Jean's home. There are a few materials she used in her career in particular that stand out as iconic.



Leather



1926 saw Gray create one of her most popular pieces of iconic furniture, the Bibendum chair. The chair was minimal, modern and mainly white leather. Its originality was presented in the three thick, curvy rolls that resembled tyres which made for an extremely comfortable and visually pleasing seat. It was completed with a stunning chrome steel base. Gray iconically based this look around the Michelin man.
Despite creating this modern, one of a kind piece that still very much holds a place in the world of designer furniture today (almost a century on); perhaps the most impressive part of the journey was breaking the gender barrier. In the early 1920s, mainly male designers were leading the industry in designer furniture. So, to break through the barrier and continue to establish herself and her work was truly impressive and testimony to her passion and skill.
Diiiz holds a beautiful and uncanny replica of the Bibendum chair which can be found here.
Steel & Glass
As well as incorporating steel into pieces such as the Bibendum chair, Gray is well-known for her tubular steel designs (which she sometimes partnered with glass).
One of the most recognisable pieces from this period is the Bauhaus style side table which Gray designed in the mid-1920s. This table has tubular, polished stainless steel legs, a strong (almost) circular base and a glass plate to finish.
It's said that Gray enjoyed furniture with more than one function. In this design, she wanted a piece for her new home which could be used both as a bedside table and 'over her knees' when sat down.
Despite being designed over a century ago, the tubular design and polished frame still manages to project a modernistic feel to any room it sits within. You can buy a stunning and beautifully crafted replica of the table here at Diiiz.
It must be said that Eileen Gray impacted the designer furniture industry massively, and certainly continues to do so nearly 50 years after her death. To begin filling your home with modernistic furniture that's certain to make an impact, take a look at our stunning furniture designs today.